AUTOMATIC CURTAINS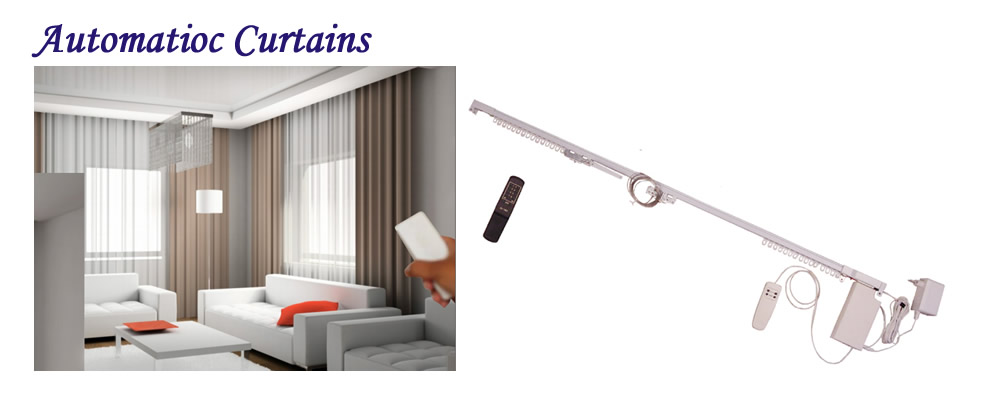 Experience luxurious curtain control with superior performance, reliability and ease of operation. Electric curtain tracks can extend the lifespan of curtains by eliminating wear and tear associated with awkward manual operation. Installation is a breeze with a choice of low profile ceiling mount brackets or face fixing wall mount brackets the patented cover design conceals unsightly cables and protects the connectors and control modules inside the motor.
Advantages:
1. Quiet, synchronous AC motor
2. Flexible control options include RF , IR, switch or network
3. Motors can pull draperies weighing up to 25kg
4. Architectural head rail designed for high load-bearing applications.
5. Accepts round carriers.
6. 1 years warranty.